Anonymous Was His Name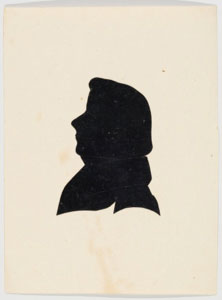 Sometimes great families possessing great wealth do not desire notoriety or acclaim. Belden Roach (1882-1942) was just such a person. Belden was born into a family who exemplified the great American success story—immigrant grandparents and hardworking parents. They amassed a fortune by growing their shipbuilding business and becoming the largest and most productive shipbuilder in the U.S. Their New York City home was across the street from Saint Patrick's Cathedral; Jay Gould and the Vanderbilts were neighbors.
Roach's grandfather died when he was 5, his parents when he was 6, and his grandmother when he was 13. He went on to attend college, join a fraternity, and develop a reputation as a prominent club man, passionate game hunter, and lifelong member of the New York Historical Society. In World War I, at the age of 37, Belden registered for the draft—serving as a member of the American Protective League.
Belden was 60 years old when he died in 1942, a bachelor without a wife or children. His will stipulated all correspondence, mementos, and images of his life be destroyed upon his death. He left his sizable fortune in the form of a trust named after his grandfather John Roach. Belden designated the funds be restricted to 14 charities whose work embraced his values—stewardship of history, hospitals, college scholarships, and helping New York's neediest through Catholic Charities. For 76 years, the John Roach Trust Fund has contributed 3% annually to its beneficiaries. Through prudent investing, the trust has grown large enough to be classified as a private foundation—resulting in annual funding increases for all 14 charities.
The Roach family fortune has aided almost every human need through the work of Catholic Charities. Belden's bequest has strengthened families and resolved family crises; protected and nurtured children; welcomed and integrated refugees; fed the hungry and sheltered the homeless; and supported the physically and emotionally challenged. We may not have known Belden Roach, nor will he ever know the impact of his generosity. But we do know, and deeply appreciate, his financial support. Perhaps you might like to consider sharing your abundance with Catholic Charities through a planned gift.
© Pentera, Inc. Planned giving content. All rights reserved.
Disclaimer