Tikkun Olam, Perfecting the World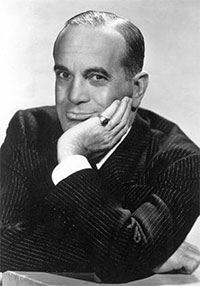 One hundred years ago, Al Jolson (1886-1950) was well on his way to becoming the most successful and highest paid performer in American history. To help "perfect the world," Jolson bequeathed 90% of his estate to Jewish, Protestant, and Catholic charities upon his death.
Where did his generosity of spirit originate? Al Jolson was the son of a rabbi and cantor; but after his mother's death when Al was 10, his father felt compelled to send him to St. Mary's Industrial School in Baltimore out of frustration with his behavior. St. Mary's was a reformatory run by Xaverian Brothers who were also responsible for successfully treating him for tuberculosis.
Following a full recovery, Al and his brother Harry began a successful show business career. Perfecting his talent in venues from the circus to vaudeville, Al landed a Broadway role in La Belle Paree—which made him a star (1909). He continued as Broadway's biggest and brightest star until Hollywood featured him in the first synchronized sound movie, The Jazz Singer (1927), which catapulted him into being the biggest star in the world.
By the outbreak of World War II, Jolson wanted to provide entertainment to the troops—which led to the creation of the USO (United Service Organization). He performed at military bases and hospitals around the world and continued to perform for the troops throughout the Korean War. Jolson's dynamic and generous spirit earned him a medallion from General Douglas McArthur and posthumously, the Medal of Merit, the highest civilian decoration in the United States.
Even in death, Al Jolson wanted to continue to give. He designated Catholic Charities of the Archdiocese of New York in his will. Through his generous bequest, Al Jolson continues to help people he will never know … thousands of children in after school programs and with foster care; by serving millions of nutritious meals for hungry New Yorkers and their families; and in preventing countless families from becoming homeless.
For 67 years, Al Jolson's bequest has fueled the good works of Catholic Charities. We invite you to consider sharing your gifts with Catholic Charities through a planned gift.
© Pentera, Inc. Planned giving content. All rights reserved.
Disclaimer